"How can you inspect my roof in Richardson for hail damage for free?"
How can we offer roof inspections for free? Because of the frequency of hail storms and roof damage in Richardson, many roofs here will qualify for repairs that will be covered by your existing warranty or insurance. Wouldn't you want your roof inspected and repaired while the cost of repairs is still covered?

Of course you do! Plus, since it takes so little time for our roofing contractor to inspect the roof and explain to you our recommendation, we are happy to schedule a free roof inspection for you.
Why is hail damage to roofs such an issue in Richardson TX?
For people moving to Richardson from other states, they may be unfamiliar with the severity of the hail storms here. When there is a certain combination of moisture and temperatures, we can see hail the size of golf balls (or even baseballs). Even gumball-sized hail can be a problem for some roofs. When the weight of a big icy chunk of hail is combined with enough velocity, many types of roofing can easily be punctured, cracked, or crushed.
Plus, hail itself is not the only issue. When a roof has gone through enough seasons of harsh weather (heat, cold, wind, and even ice), then even a thick, well-supported roof will deteriorate eventually. That deterioration will result in greater vulnerability to damage from the impact even of a smaller hailstone.
In the image above (from an article by the
National Association of Certified Home Inspectors
), note the bottom of the three rows. When the roofing material is already deteriorated, then a single hail stone can cause significant damage leading to the potential for a leak (and massive insurance claims for water damage).
"Will I need to repair or replace my roof in Richardson more often than in most other places?"
It is true that because of so much hail here in Richardson, you may need to repair or replace your roof much more often than if that same roof was in another climate. Unfortunately for homeowners here, some homes in Richardson have been built quickly (even in high-end subdivisions). That means the roofs may have been "thrown on" in a rush, like with rather little attention to the long-term quality of the roofing materials (or to the precision of the roof installation, such as the types of nails used and exactly how they are nailed in to the roof decking).

While hail with enough weight and velocity can do at least a little bit of damage to almost any roof in Richardson, there is a reason that warranties on roofing will often have clauses like "the warranty on this roofing materials only covers roofs that were properly built." Well-built roofs are worth the extra cost over cheap, amateur installations.
"Why is my insurance company so eager to pay for an entirely new roof for me?"
In some cases, there is enough damage to the roof in so many places that our roof inspection specialists can take photos and make measurements that get the attention of the warranty provider or the insurance company. Insurance companies in particular do not want a slowly leaking roof to lead to much more extensive water damage or mold. This is especially true of asphalt shingle roofing in Richardson, which is very vulnerably to fracturing (to cracking open) when damaged by a hail storm.
image source: https://www.nachi.org/hail-damage-part5-32.htm
So, when the effectiveness of the roofing has been sufficiently compromised (what the insurance companies call "disturbed" roofing), then they will often approve paying for a full roof replacement. They know that the cost of all of the individual repairs can actually be larger than replacing the roof. (This is a similar issue to when they say that a car has been "totaled," as in more damage than the cost to simply replace the car.)
Further, some insurance adjusters have made the comment that roof warranties sometimes seem to be a bit "generous" to people in Richardson. In other words, they are hinting that the insurance company wants to take advantage of the warranty coverage (so that repairs and replacement costs will be paid by someone other than the insurance company).

So, if your roof warranty is near expiration, your insurance company may favor paying for a new roof before it expires. Why? A new roof means a new period of warranty coverage! The insurance company values establishing a brand new cycle of roof warranty coverage before the old one expires (because that new warranty can greatly reduce the future financial risks of the insurance company).
Why our hail damage repair contractor in Richardson is better for you:
You will value knowing that our
storm damage repair contractor in Richardson
has an extensive background in construction, including installation of new roofs on new homes and commercial buildings. Our roof inspector is a local resident here in North Texas who knows the difference between a well-built roof and an "average" roof. By the way, beware of "storm chasers" (who travel the country and sweep in after a hail storm to target desperate and uninformed homeowners in Richardson).
When we do roof repairs in Richardson, we make sure that the repair is done right the first time. When then are issues under the exterior of the roof (like with the support structure, the decking, the underlayment, or the flashing), those need to be properly diagnosed so that you know your options.
A novice roofer may only know to provide cheap, superficial repairs without understanding why those repairs will likely need to be redone within the next year or two. Our roof repair experts in Texas can assess your roof, review any existing warranty or insurance coverage, give you your options quickly and clearly, then provide the repair or re-roofing option that you select.
On balancing your short-term budgetary preferences with long-term value
Our hail damage repair specialist will give you recommendations based on your situation and priorities. For instance, if you are in a rush to sell a home, then you may have a different perspective from a landlord or long-term resident. Investors who are just flipping a home in Richardson could be focused on passing a minimal inspection to get a sale approved fast. However, if you are a landlord or resident that is minimizing long-term costs, then investing in high-quality repairs may be your priority.
In the event that repairs are not enough (or if your coverage allows for a full replacement with a new roof), there are also also a few alternatives that may interest you. If relevant, because of our expertise with building new homes and new roofs, we can review with you the latest developments in roofing materials and technology.
So, if you want the most durable roofing available (with the most attractive warranty policies), we are well-informed on the latest breakthroughs and we will eagerly tell you about them. On the other hand, as new roofing materials get greater demand from consumers with an interest in long-term value, that shift in demand can also reduce the short-term cost of a new roof that is made out of the materials that peaked in popularity in recent decades. So, whatever your priorities and budget are, we are proud to offer you our expertise and knowledge so that you can quickly make the best choice for you.
How valuable will the roof inspection be?
The basic purpose of your roof inspection in Richardson will be to examine the roof closely to determine the condition of the roof (from the roof decking all the way up to the underlayment and the exterior roofing). The inspection will determine whether it would be valuable to replace the entire roof or to
repair
a specific area (or if the roof is in excellent condition).
Sometimes, a few quick and small repairs can result in the entire roof lasting at least another decade without any need for major repairs or replacement. Prompt repairs can also prevent the development of roof leaks that would have led to water damage, rot, mold, and so on. (To learn more about the details of the inspection process, click here:
what happens when we will inspect your roof?
).
How important is the roof to everything under it?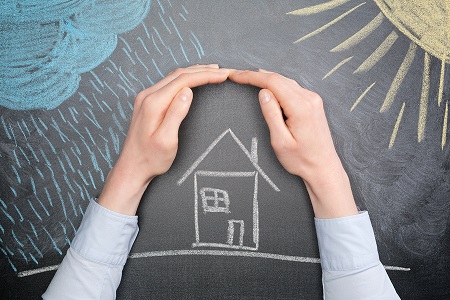 Further, obviously the roof itself is not the only issue. Your roof is your first layer of defense against
hail
, rain,
wind
, and extreme temperatures. Everything under the roof is protected by the roof, right?
So, how important to you is what is under the roof? That is how important the roof is to you! Think of it like this: if a tree fell in to your roof, would you prefer for the roof to completely collapse or to simply get a big dent?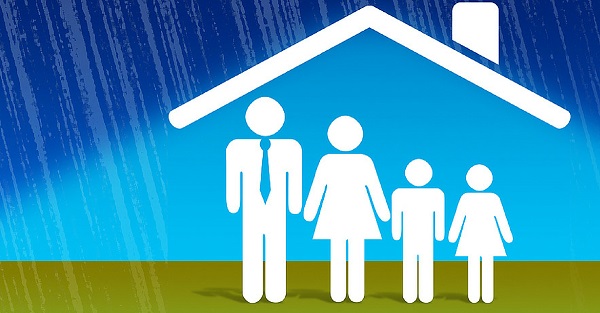 Basically, if there is even a small, slow
roof leak
, then that can lead to water damage, the rotting of wood, and contamination by mold. Further, if there is ever a major leak from the roof, then naturally the interior of the building will flood, leading to the urgent need for extensive damage restoration and remodeling services.
Why does my insurance company want the roof to be inspected so often?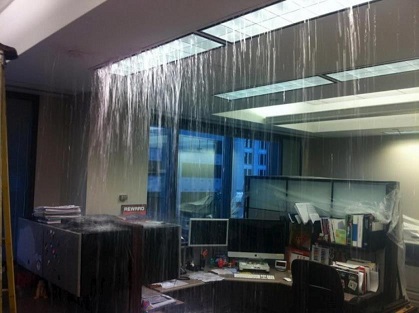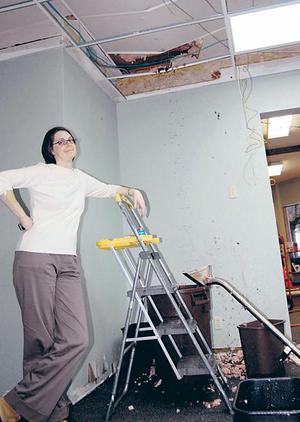 In the event that potential major repairs can be prevented by a small, quick repair, your insurance company may be very eager to solve a big water damage problem by preventing the damage from ever starting. That is why many repairs to your roof will be covered by your homeowner's insurance (whether or not the manufacturer's warranty on the roofing will help pay for the repair of your roof).
So, the roof inspection will be useful to assess which repairs are likely to be covered for free (either with absolutely no cost to the homeowner or after they cover the annual deductible amount for their home owner's insurance). To read our full article focusing on how often you should have your specific type of roof inspected, click here:
How often should I have a roof inspection at my home in Texas?
.
What if the hail damage inspection shows there is no urgent need for roof repairs?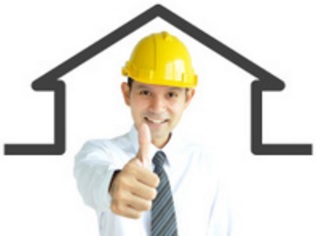 What a relief, right? In some cases, the
roof inspector
will determine that there are no priority repairs needed. In that case, an assessment can be made about when to plan the next routine roof inspection (assuming that there is no
storm
or hail damage to the roof prior to that time). Also, for roofs that have regular maintenance requirements, such as a new layer of coating, then a roof inspection that does not find any urgent repair needs can at least provide a more precise estimate of when to schedule the next routine maintenance activities.